This year, we're delighted to welcome Prof. Corinna Schindler as our first international speaker on the CSU Academic Seminar series. Prof. Corinna S. Schindler is an Assistant Professor at the University of Michigan, USA. Her research group focuses on innovations in modern synthetic organic and organometallic chemistry that enable the synthesis of biologically active molecules.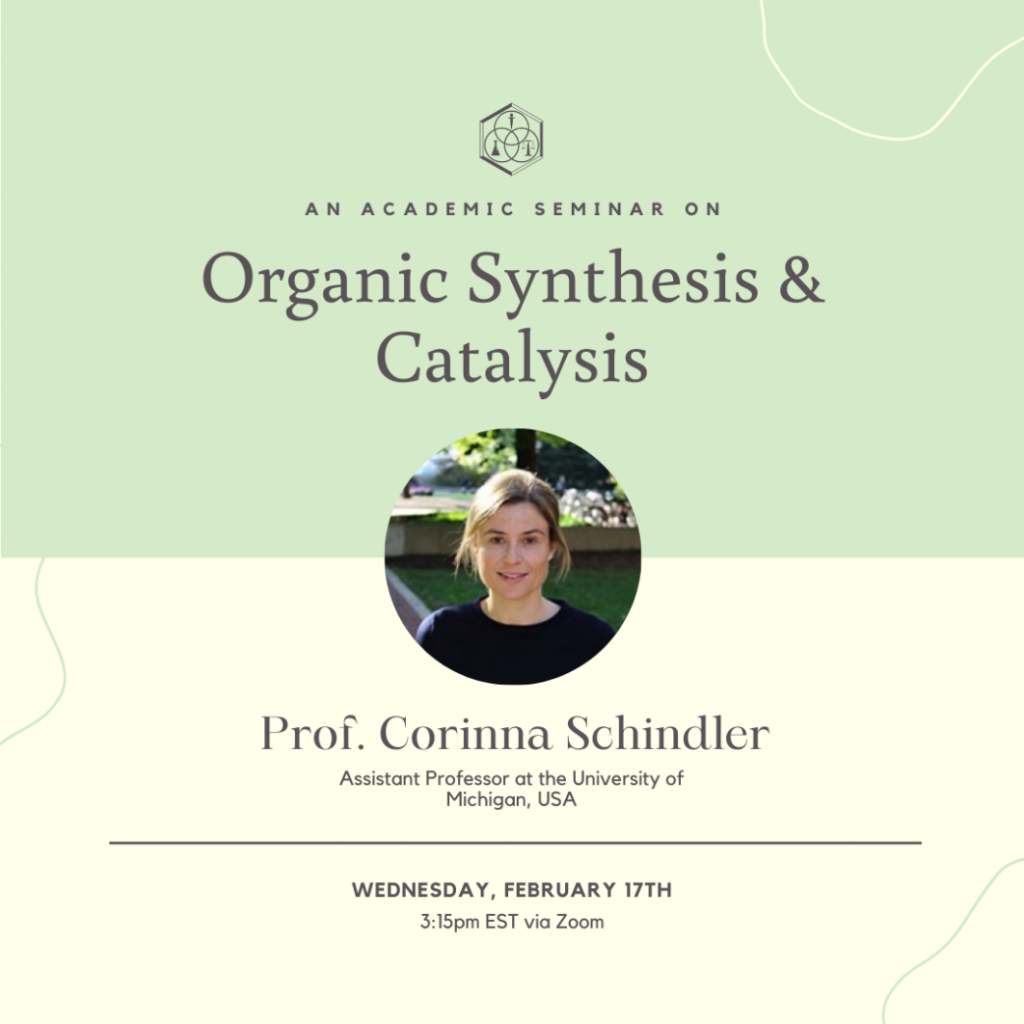 Time: Wednesday, February 17th 3:15 pm EST
Zoom Information:
Zoom link: https://utoronto.zoom.us/j/88307792949
Passcode: 988834
FaceBook Event Page: https://fb.me/e/26xWXZphb
Please join us in learning more about Prof. Schindler's research at the University of Michigan!