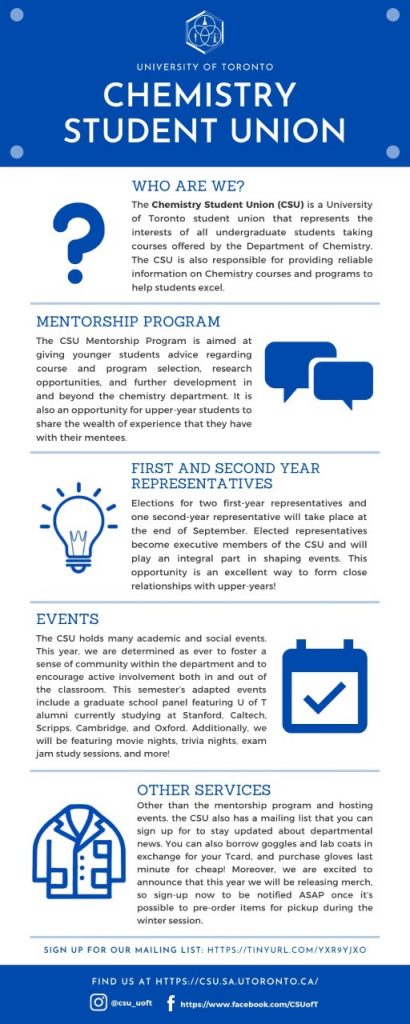 The Chemistry Student Union (CSU) is a University of Toronto student union (bound by the CSU constitution) that represents the interests of all undergraduate students who take courses offered by the Department of Chemistry.
The CSU holds many academic and social events throughout the year to foster a sense of community within the department and to encourage active involvement in both classroom and out-of-classroom settings. Acting as representatives of the Department of Chemistry, the CSU is also responsible for providing reliable information on Chemistry courses to help students excel.

To hear more about our upcoming events and opportunities, make sure not to miss out on the Chemistry Student Groups Information Session, where the CSU along with the Pharmacology and Toxicology Students' Association, the Materials Chemistry Student Union, and the Pharmaceutical Chemistry Student Union will speak more about what we do and answer any questions! This event will be taking place on Thursday, September 17th from 5-6pm.
To see who we are, visit the Executive Team 2020-2021 page!
To find out how you can reach us, visit the Contact Us page!