Virtual Game Night
Looking to destress before midterms? Put your creativity to the test and join the CSU for a night of Skribbl.io (Pictionary) on Saturday January 30th, 7-8pm via Discord!
Invite link: https://discord.gg/W3Ra9hPstS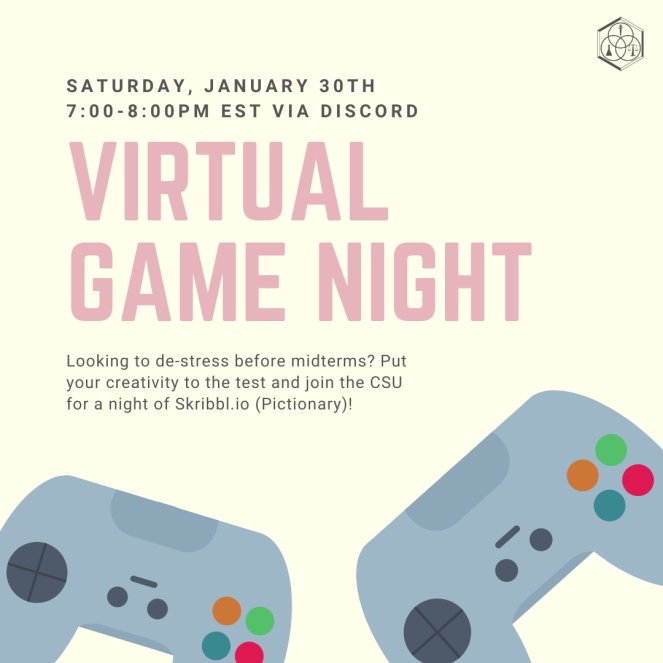 Non-Academic Careers in Chemistry Panel
Learn more about non-academic career pathways in Chemistry from a Canadian patent lawyer, an industry leader at Merck, and the executive director and co-founder of Pueblo Science! This event will be on Saturday February 6th from 2-4pm!
Submit questions for the panel here: https://forms.gle/sDZyy24SLYYLTZm36
Link to join: https://utoronto.zoom.us/j/88551840536 (Password: 130153)
Winter Academic Seminar
Stay tuned for speaker and time!
Questions & Suggestions for the Associate Chair of Undergraduate Studies and the Undergraduate Counsellor for Chemistry
We will be meeting with Prof. Andy Dicks and Nicole Treston to represent your questions, concerns, and suggestions again in the winter! Stay tuned for more information. Last semester's meeting notes can be found here.
Trivia Night
More info coming soon!
Spring Elections
More info coming soon!