Trivia Night
Come and compete in CSU's Winter Trivia in which teams will compete in jeopardy-style trivia! With over $400 in total prizes, the winning team will walk away with $180! So grab some friends and join us on April 4th at 7 PM to show off your knowledge and win big!
Sign up at the link below, teams are capped at 3 people. Feel free to also sign up as an individual and leave the team creation to us!
📣Sign up link: https://forms.gle/Y7GJF3MGqAN93amy9
❗️The deadline to register is April 1st at 11:59 PM.
📍Location: Zoom (link in bio)
Meeting ID: 886 8107 2560
Password: Trivia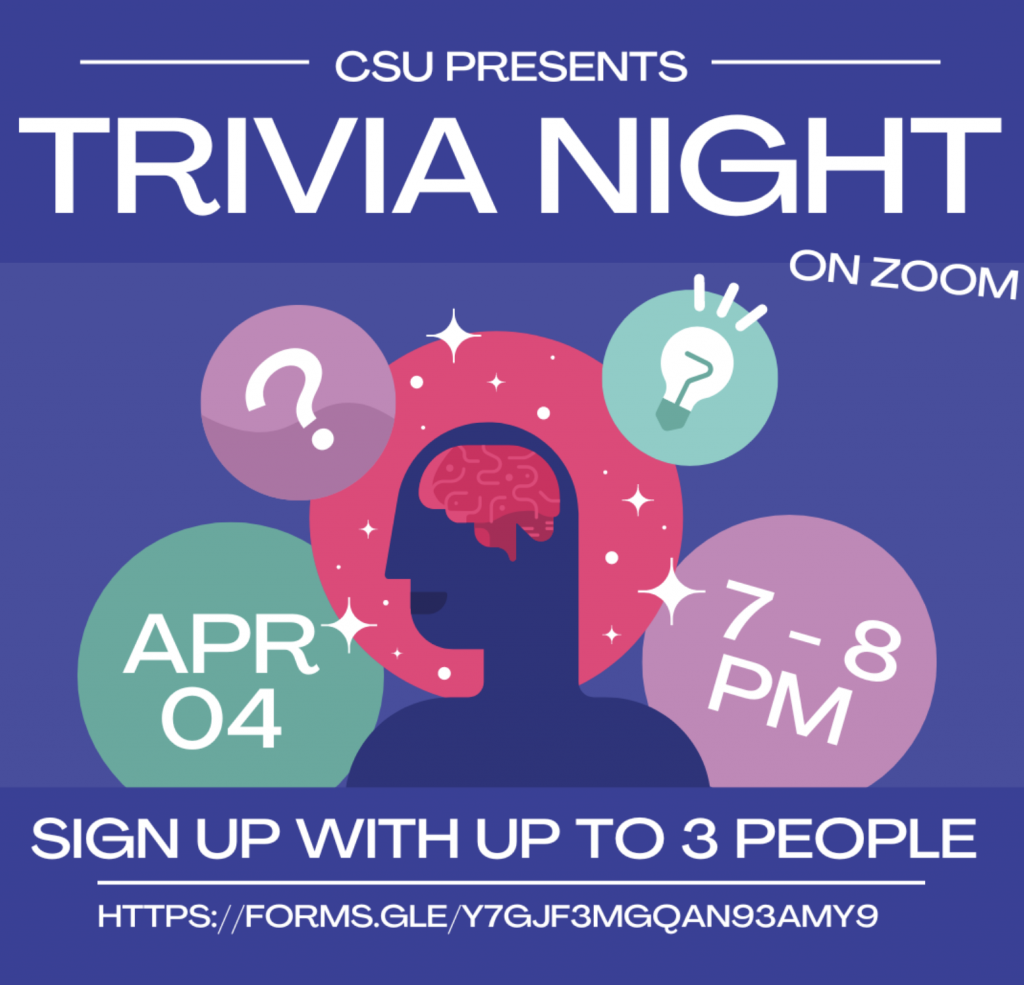 Executive Team Elections
We're nearing the end of the year, and with that comes the exciting task of finding new interested members to join our team!! If you're registered in at least one chemistry course per semester next year and would like to join us, please fill out the form by Mon, April 3 at 11:59 PM.
📍Our official election is set for Wed, April 5th from 7:00 PM – 8:30 PM.
📣Voting will take place after the election from Wed, April 5th at 8:30 PM to Wed Apr 5th at 11:59 PM.
Application Form link: https://forms.gle/Q6iijVrNh9cNYRSp8