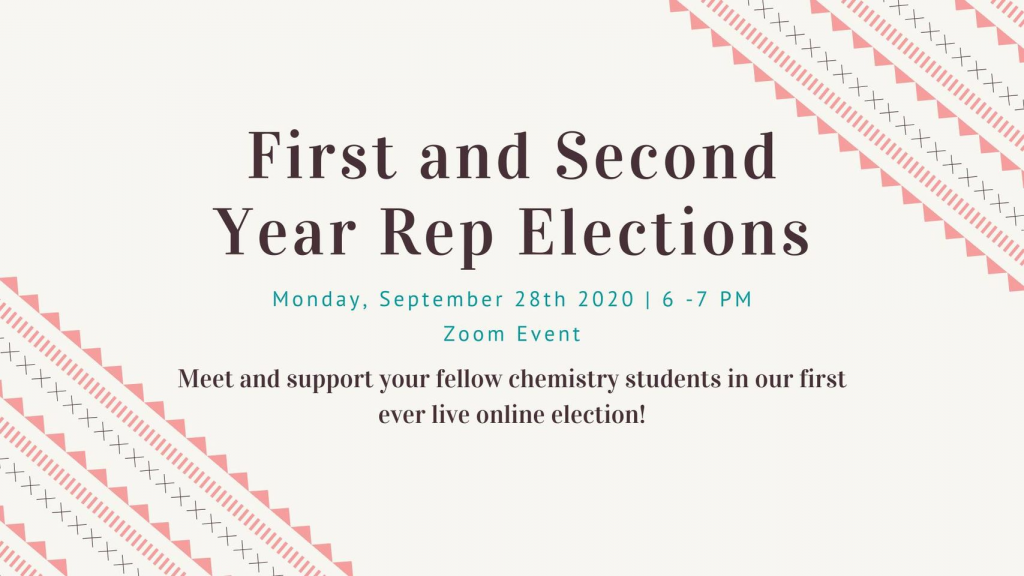 Do you want to be a part of the CSU this year? Are you a first- or second-year taking any CHM course? Here's your chance! Apply to be one of 2 first-year reps or for the 1 second-year rep position and join our CSU team! As part of the exec team you will help organize events and also keep the students in your year informed about everything CSU. It is usually 3-4 hours a week. We are flexible but we would appreciate commitment too!
Want to know why you should join? Lets see what some previous reps had to say:

"Being a second year rep allowed me to connect with other chem students. It also provided me with a great opportunity to enhance my team-working skills!"
– Margaret Zhang

"Being a first-year representative helped me better understand the inner workings of the chemistry department at U of T. It was also a great way to get involved with others who share the same interest as I."
– Tristan Downey

"As a first-year representative, you gain direct insight into how the CSU organizes its events and initiatives. You play the crucial role of informing other first-year students about the academic and social opportunities offered by the CSU. Also, depending on your interest, you can take charge in creating new events for the future."
– Tony Hu

But if you want to find out for yourself, fill out the following form by Sunday September 27th, 11.59 PM : (closed)

Your campaign and election will take place on the same day, on Monday, September 28th between 6-7 PM via zoom! To vote in the election you must attend this session!
Check out the candidates! https://drive.google.com/file/d/1oUaExdWvP39DshZjzJLR167lQ8UvTeej/view
Vote by Sep 28th 11:59 PM:
https://docs.google.com/forms/d/e/1FAIpQLSccPZkGZPWXkHmQ2DDGC0I7-Vt-x2iJQTpyLaWKfnRXkaPzHA/viewform

Zoom link: https://utoronto.zoom.us/j/93466833710
Password: Ruthenium