Come join us at our pub night this semester on Friday, April 8th! This will be a great chance to hang out with some friends or meet new people! Only 80 people will get drink tickets on a first come, first served basis. Bring some friends and we hope to see you soon!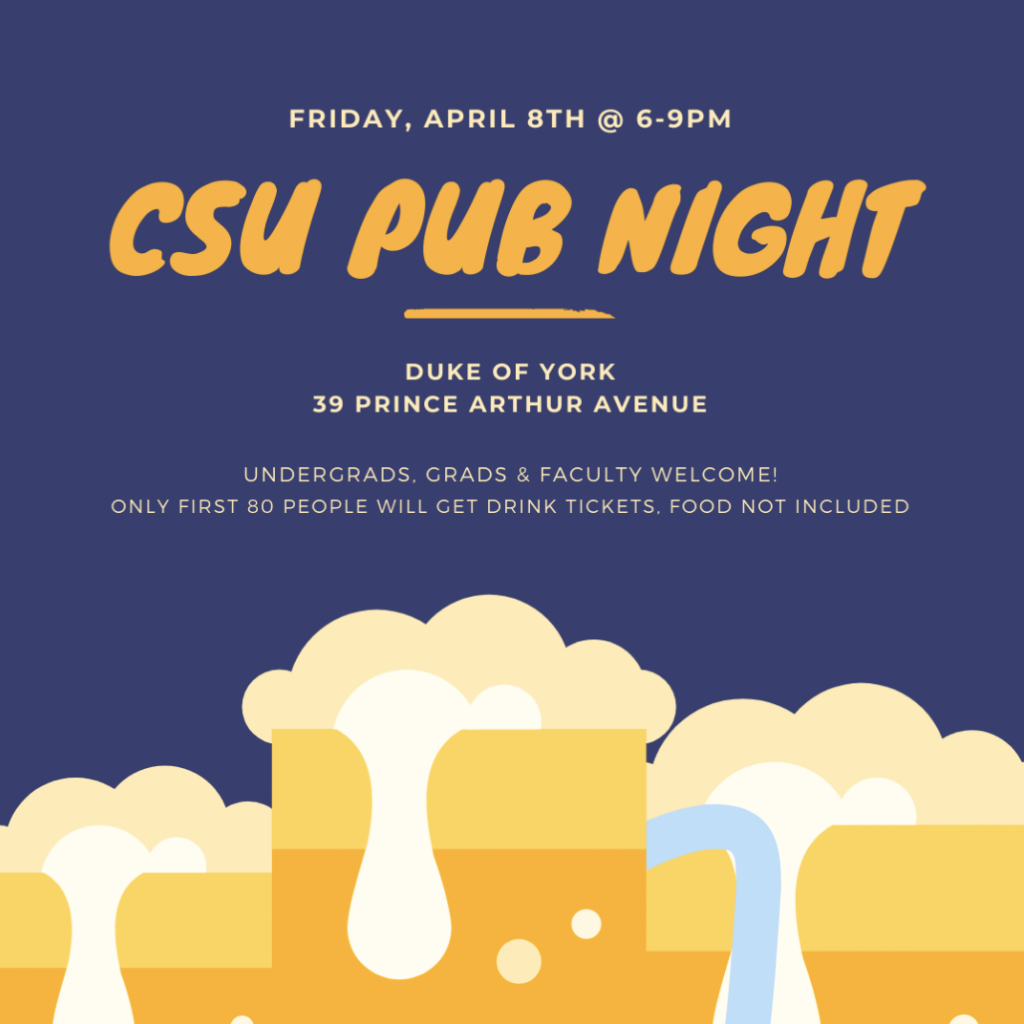 Date: Friday, April 8th, 2022
Time: 6 – 9 pm
Location: Duke of York, 39 Prince Arthur Ave.